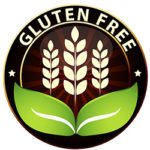 We bake Gluten Free Treats .  If your dog has any allergies we can create a treat or cake to accompany your needs.
Watch for our all Natural Health line of treats and products to help address any puppy health needs Fresh baked cbd treats, natural oils ect.
Our Bakery
Cakes & Cupcakes
4 inch cakes
6 inch cakes
Large Bone cakes
Cupcakes & Cone Cakes
Peanut Butter            Pumpkin          Carrot
Cinnamon Roll          Carob (doggie chocolate!)
*Kitty cakes available too!
Ice Cream
Banana with Peanut Butter
Pumpkin with Peanut Butter
Bones
Banana                         Carob                Pumpkin
Cinnamon Apple        Ginger               Peanut Butter
Fresh Breath                Veggie               Cheese Pizza
Parmesan Cheese        BBQ
Cookies
Snickerpoodle Regular  /  Cinnamon  /  Pumpkin
Popcorn
Fresh Ground Lamb
***Grain Free & Corn Free
Cranberry Granola            Cranberry Pumpkin
Turkey Dinner                    Coconut Pineapple
Lamb & Rice                        Banana
Chicken Pot Pie
Our Premium Brand Products
We hand-pick every item that we bring into the Barking Dog Bakery, to insure we have only the best for your pet! We also have many products from local vendors!
Dog Food, Dental Health, Hip & Joint Health, Treats & Meat Chew Treats
Whether you're looking for Chicken Soup for the Soul food, Bright Bites or Vanilla flavored Beef Chews, we have everything you need to keep your dog happy and healthy!
Cat Food, Dental Health, Hip & Joint Health & Treats
Our name may be the Barking Dog Bakery and Boutique, but we also have Taste of the Wild food for your kitty, hip treats and dried meat treats to keep your cat lean for all 9 of their lives!
Pet Hygiene
We have Shampoos, Conditioners, Spritzers and more to help your four-legged family member stay so fresh & so clean!
Gifts
Locally made Leashes & Collars
Locally made Sweaters, Hats & Scarves
Cards                      Toys                     Magnets
Birthday Hats       Retro Pet Art      Boutique Clothes
Treat Baskets       Collar Charms    & much more!